Transnational Project Meeting in Spain, November 2021
by Giulia Dakli, Consorzio Ro.Ma.
The PR.E.S.T.O. partners met in Seville, Spain on November 18th-19th 2021 for their first face to face transnational project meeting. This was an important occasion to strengthen mutual trust and establish closer connections.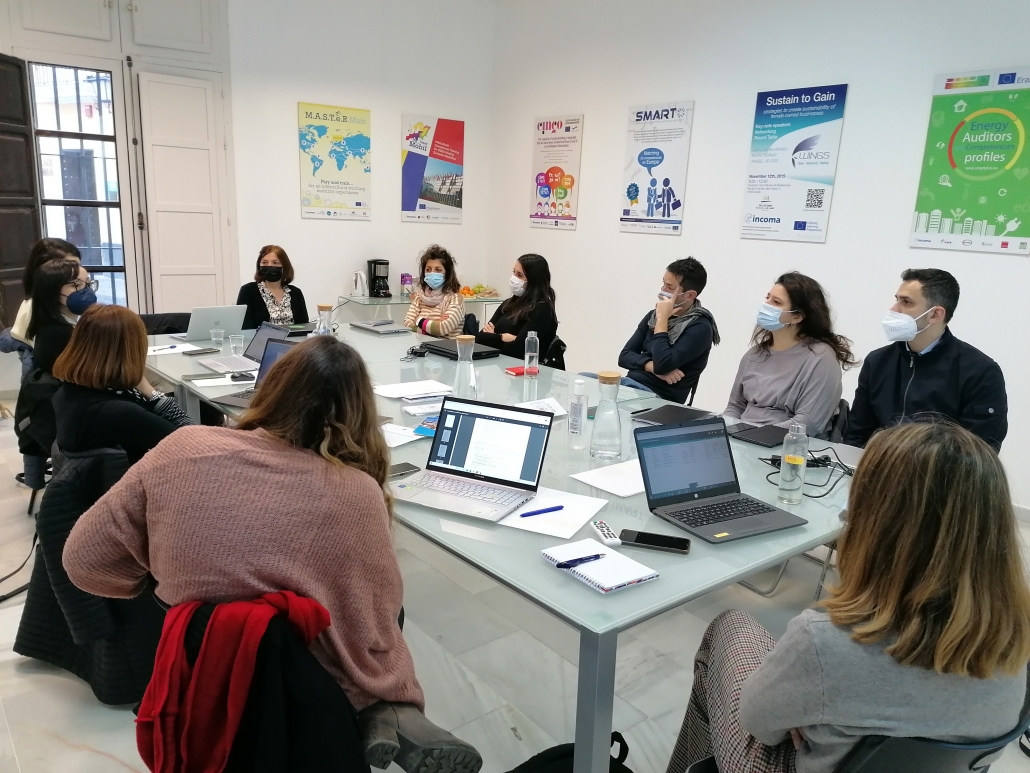 The PR.E.S.T.O. partners decided to ask for a 6-month extension to the project. Face to face activities are going in fits and starts due to the succession of Covid-19 waves, so 6 additional months will enable the partners to successfully deliver the mobilities foreseen by the project. The project's new end date is April 14th, 2023.
Partners then had in-depth discussions and brainstorming sessions on the project's ongoing and forthcoming activities, with a particular focus on Activity O1-A1 – PR.E.S.T.O. Guidelines and Tools for VET Managers.
Partners will next meet face to face once again in Seville at the end of March 2022, on the occasion of the 3-day Joint Staff Training Event when the PR.E.S.T.O. Training Course for VET Providers will be delivered.
308 total views, 1 views today