The Make it happen and
PR.E.S.T.O. projects are continuing!
by Elisabeth Silva, CAP ULYSSE
On November 4 and 5, CAP ULYSSE and the partners of the MAKE IT HAPPEN project finally met in Chemnitz where Solaris (Fürderzentrum für Jugend und Umwelt) presented a State of the art on disability in Germany: Opportunities for vocational training and Access to the world of work for learners with disabilities.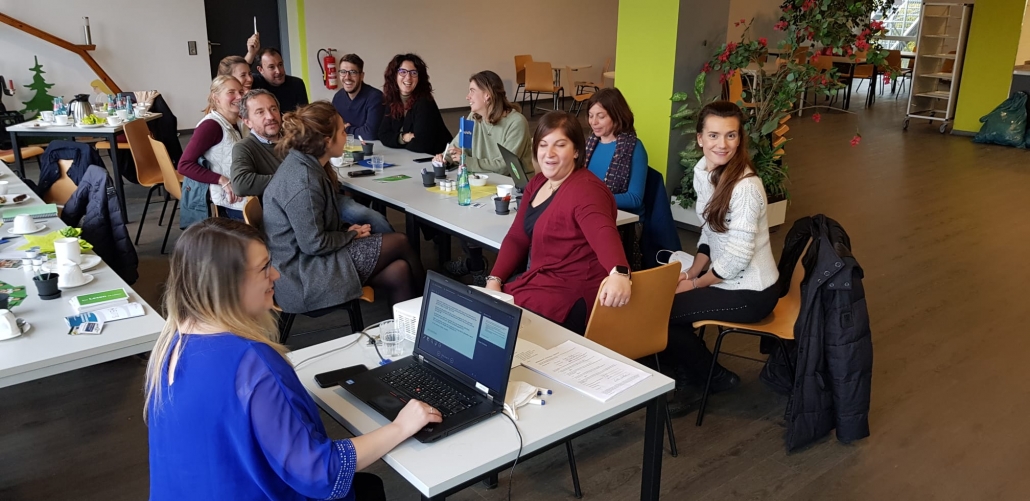 It was also an opportunity to visit a local company spotted as a best practice for the inclusion of disabled workers. The comparison and the reflections with the project partners led to new ideas… which should see the light of day in a few months!
On November 18 and 19, 2021, all the partners of the PR.E.S.T.O. project met in Seville to make progress on the production of a brochure intended to raise awareness among decision-makers in vocational training of the opportunities that the ERASMUS program represents for learners with learning disabilities.
You will understand that the mobility of learners with disabilities remains deeply rooted in our vision of mobility and the good news is that we are not the only ones. We welcome the initiative of the National Agency ERASMUS which has just published a practical guide to the support measures proposed to promote "Inclusion in the Erasmus program". To be continued…
279 total views, 1 views today