European Week for the Employment of Disabled People
by Elisabeth Silva, CAP ULYSSE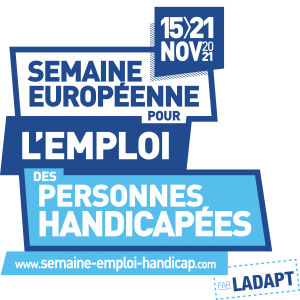 On Tuesday November 16, as part of the SEEPH (EUROPEAN WEEK FOR THE EMPLOYMENT OF DISABLED PEOPLE), ESAT Saint Jean, member of the Handicap on Europe consortium led by Cap Ulysse, organised a Ceremony in which participated Erasmus Agency and Associacio Alba Tarrega a major player in supporting people with disabilities in Catalonia. STRONG, our Italian partner, was also able to join us on video to greet the workers who in 2018 had gone to Vicenza for a 2-week internship in the food industry and agriculture.
The discussions made it possible to highlight, without too much surprise, the importance of preparation for departure but above all, the importance of the participation of beneficiaries in the organisation of the stay. An essential prerequisite that allows beneficiaries to be in a proactive posture throughout their internship.
The event brought together nearly 100 people. Thanks again to ADGESSA for this great initiative.
289 total views, 1 views today