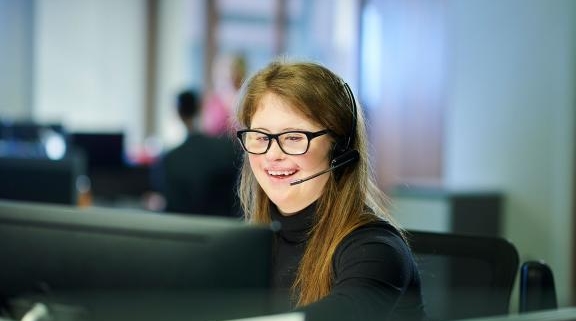 How can the employment rate of disable people be increased? Two good practices in Spain and Poland
According to the European Disability Forum only 50.8 percent of the persons with disabilities are employed, compared to 75 percent of persons without disabilities. Therefore, a change is needed in order to bring all these people into the labour market. In order to tackle this issue the European Commission has elaborated a strategy for the Rights of Persons with Disabilities 2021-2030. Indeed, this strategy goes hand in hand with the Treaty on the Functioning of the European Union and the Charter of Fundamental Rights of the European Union. It is true that this strategy seems ambitious but there are some good practices which can give light and hope to this issue.
In Spain, for example, the number of people with disabilities entering the job market has risen by more than 20 percent in the last six years, in part because of public funding and programmes. In Poland, however, Monika Jankowska-Rangelov who is an expert in diversity and the integration of people with disabilities in the workplace, has lived with her own disabilities all her life. In fact, both examples are key facts on disabilities in the European Union. Around 87 million people in the European Union have some form of disability:
64.3%of people with disabilities have an

internet connection

at home, compared to 87.9% of people without a disability. 

29.4% of people with disabilities

obtain a degree

compared to 43.8% of those who don't have a disability. 

28.4%of people with a disability are at risk of

poverty or social exclusion

compared to 18.4% who don't have one.
The European Disability Strategy tries to tackle these issues by setting out initiatives around three main themes. The first one has to do with EU rights: this means that all EU citizens have the same rights and that the European Commission will create a European Disability Card for all EU countries which will facilitate mutual recognition of disability status between the Member States, helping disabled people enjoy their right of free movement. The second one is related to autonomy. Every disable person has the right to live independently and the EC has proposed initiatives to improve social services for persons with disabilities. Last but not least, equal opportunities for everybody and protection of disable people from discrimination.
In conclusion, it is undeniable that European society and governments have to continue working on this field to have a prosperous Europe. The European Disability Strategy may give light to this concern and obtain some good practices as the ones happened in Spain and Poland. In addition, the European Disability Card could give disabled people the opportunities non disable people have regarding movement inside the Union.
721 total views, 3 views today
https://www.euprojectpresto.eu/wp-content/uploads/2022/04/Office-worker-smiling-headset.jpg
324
576
Vittoria Valentina Di Gennaro
https://www.euprojectpresto.eu/wp-content/uploads/2021/09/logo-1.png
Vittoria Valentina Di Gennaro
2022-04-03 11:13:54
2022-05-30 12:20:22
How can the employment rate of disable people be increased?